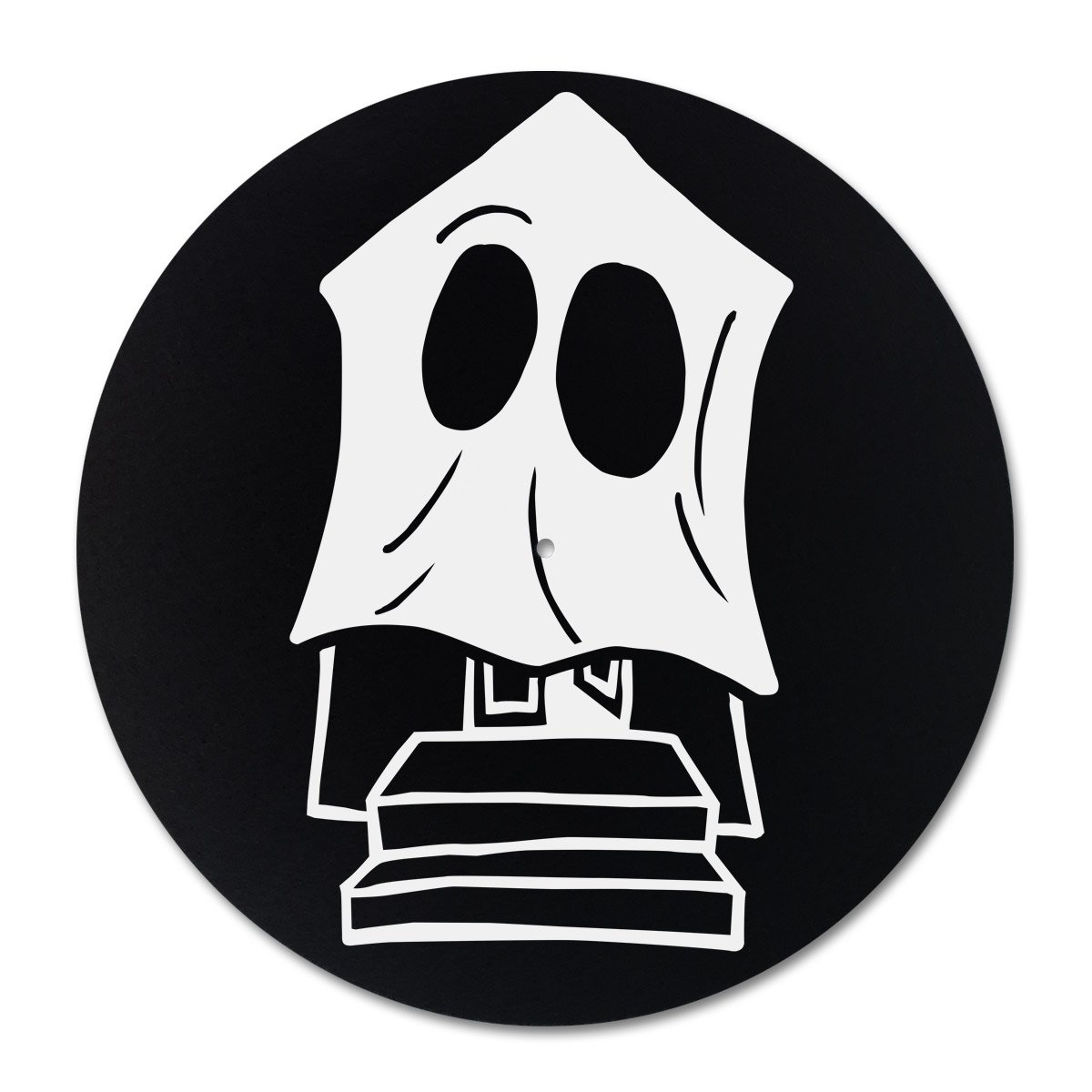 Turntable Mat, Black, 12" - "Haunted Home Co. House"
Hand printed polyester felt slip mat for turntables.
Screen printed with environmentally friendly water based inks.
- Diameter: 30cm / 12 inches
- Thickness: 2mm
- Material: Polyester felt, Made in USA
- Printed with water based inks
- Printed on both sides.
Delivery time 5-7days